Dear Parents and Loved Ones,
For the past several weeks, the Word of Life Quiet Time has been taking us through passages in Genesis. I have been struck by the faith of the men and women God used for His purposes in the Genesis account. I have also been encouraged to see that even when these people lacked faith, God did not give up on them.
It is a joy to watch students growing through times when their faith is strong, and through times when they are struggling and in need of encouragement. Our faculty and staff are here to help them in both situations. If you have a student who is struggling, please have them come to me or one of our deans. We are here to walk through this journey with them.
Intro to the Health and Security Team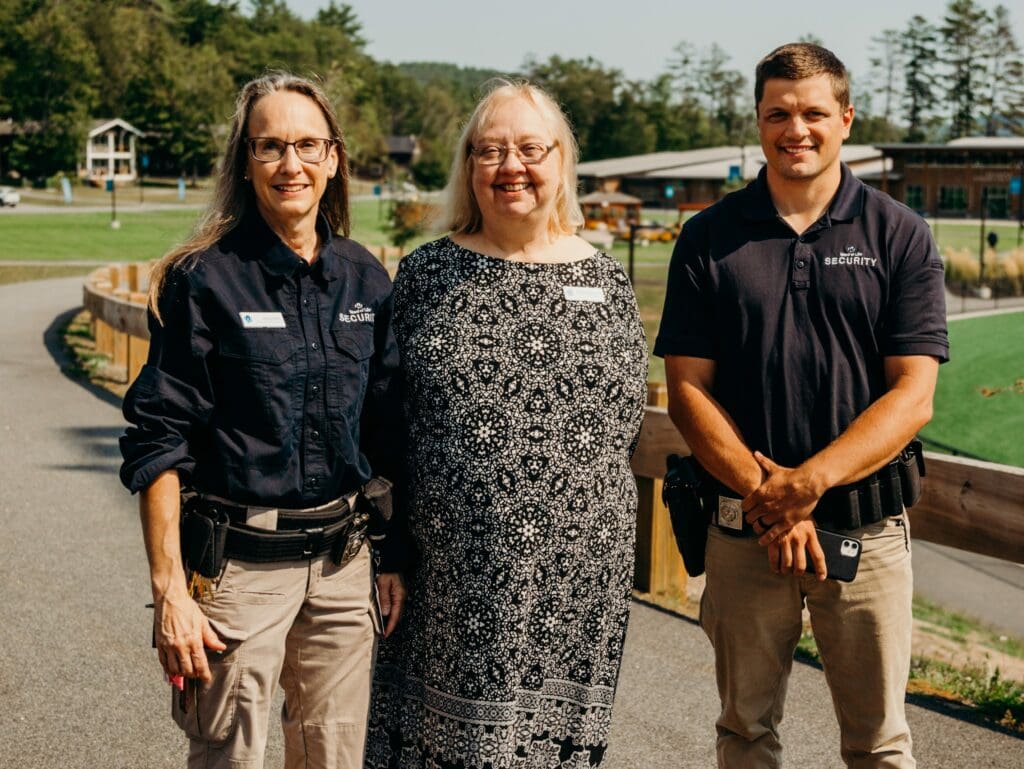 Dianne Spelter
Health Director
diannespelter@wol.org
Dianne is a Physician Assistant and serves as the health director on campus. She is the point of contact for any medical emergencies or illnesses as well as chronic health conditions. Dianne is available to discuss any medical concerns you may have for your student (please note that your student must sign the FERPA form to grant you access to their medical information).
Korban Bradshaw
Health and Security Coordinator
kbradshaw@wol.org
You can reach out to Korban with any questions regarding campus security. Korban is also the point of contact for concerns about people in your student's life that could potentially present a safety concern, as well as any events that the security team should be made aware of.
Mary Steltz
Health and Security Office Coordinator
marysteltz@wol.org
Mary serves as the coordinator for our office located in the Huskies Health and Athletic Center. She is the contact person for staff and student IDs, vehicle and bicycle passes, parking tickets, and medical equipment loans.
Telemedicine
As a reminder, your student has access to a helpful resource called Telemedicine. This medical helpline is available to every student, FOR FREE! Telemedicine is there 24/7 when your student is feeling ill or has any health concerns. They can call a doctor and get assistance and insight over the phone.
Thanksgiving and Christmas Breaks
We are now accepting transportation requests for our Thanksgiving and Christmas breaks. Your students have access to a link they can use to request transportation. Please be aware of the following information:
There is a $25 transportation fee each way. This would be $50 for a round trip. If the transportation request is late, the fee is doubled to $50 each way. This would be $100 for a round trip.
The deadline to submit a transportation request for Thanksgiving Break is the end of the day on Tuesday, November 15. The deadline for Christmas Break is Friday, December 9.
Thanksgiving Break dates: November 22 (after the 9:00 AM exam) to November 28 (by in dorms).
Christmas Break dates: December 16 (after the 9:00 AM exam) to January 9 (by 7:00 PM).
Missions Reality
This semester, our sophomores will begin raising funds for their Missions Reality trips happening April 20–30. Missions Reality is both an accredited course and an opportunity to be part of mission trips around the world. Students get academic credit for the tasks involved in support raising and participating in missions. This year, we have trips scheduled for Austria, Honduras, Quebec, Paraguay, Portugal, Taiwan, and right here in the US. Students applied for their trip of choice and will find out their Missions Reality destination in just a few days.
Open Air Evangelism Trips
This semester, our freshmen will begin raising funds for their open-air evangelism (OAE) trip to New York City from April 26 to 30. Last year, our students shared the gospel with over 2,600 people and saw 42 pray to receive Jesus. It was a life-changing experience for our students, and we anticipate this year to be even bigger and better. Now is a good time for students to approach their pastors, share their need with their churches, and plan to meet with their mission committees during Thanksgiving and Christmas breaks.