Dear Parents and Loved Ones,
We have had a great first week of orientation and classes here at WOLBI! Our theme for this year is Foundation: Truth That Endures, drawing from the principles of Matthew 7:24-25. Our team of faculty and staff here at WOLBI are excited to see how God works through the truth of His Word in the lives of the students on our campus.
As we head into the school year, we want to keep you informed on the academic resources that are available to your student as they begin their studies with us. While we believe the classroom is important, we also know that WOLBI is about much more than academics. That is why we have set a student body goal of reaching 100,000 people with the gospel between now and graduation in August. Please be praying along with us and your student that the Lord will use us to reach this goal, and that He will mold and shape each one of us through the process. To God be the glory!
Meet Our Academic Team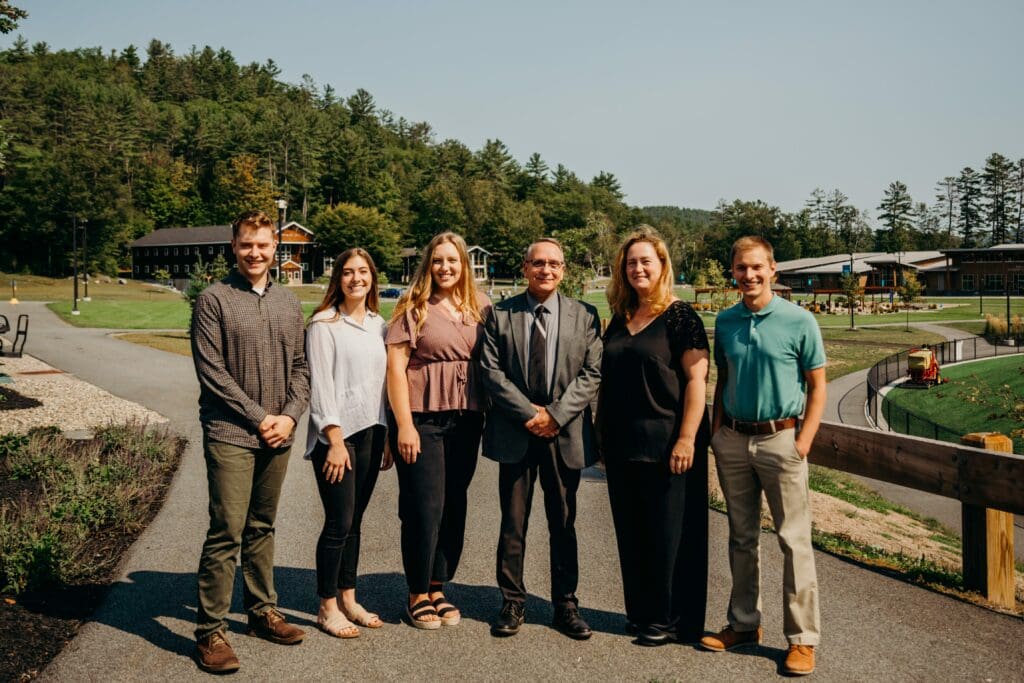 Todd Steltz
Academic Dean 
tsteltz@wol.org 
Feel free to contact Mr. Steltz regarding academics here at WOLBI. Please note that we can discuss academic issues about your child only if they have filled out a FERPA form giving us permission to do so.
Melissa Paris
Assistant to the Academic Dean 
mjparis@wol.org 
Melissa is responsible for managing the grades of our students. She also works together with the Academic Assistant to oversee the grading of assignments that are scored manually by our team of student graders.
Daniel Skau
Registrar 
daskau@wol.org 
Dan's main responsibility is serving our alumni in relation to college transfers and transcript requests (WOLBI graduates can order transcripts by visiting wol.is/bitranscript). Dan also works extensively with Canvas, our learning management system.
Sanna Swanson
Librarian 
sswanson@wol.org 
Sanna works with the Academic Team in our newly renovated library! She serves as the librarian and oversees students who have service assignments in the library.
Jesslyn Webel
Academic Assistant 
jwebel2@wol.org 
Jess's primary role is in the areas of attendance, grading, and make-up tests. Students can contact her with any questions or concerns about these areas.
Jonathan Lough
Resident Assistant Professor 
jonathanlough@wol.org 
Jon is our resident assistant professor for Systematic Theology for freshmen and Apologetics and Dispensationalism for sophomores. If students have questions regarding any of those classes, they can reach out to him.
Academic Services
Below are the different services we provide to help your student succeed academically.
Tutoring groups by subject (i.e., Theology, Apologetics) 
Study intensives (general group tutoring) 
Peer-to-peer tutors 
Additional time and a separate location for testing, if needed 
Academic advising (academic advisement is available from the academic staff. The deans are also available to assist students with questions regarding academics or study advice.) 
Academic Calendar
You can stay up to date on key events throughout the year with our downloadable calendar. Click the link below to view the academic calendar for the 2022–2023 school year.
NY Academic Calendar 2022–2023
Special Permissions
If your student would like to leave campus during a time that is outside of scheduled breaks, they will need to fill out the form that is located on the student portal. This form will then go through different approvals in our three departments, and students will receive an email indicating whether the request is approved.