Dear Parents and Guardians,
Our first week of classes concluded today, and I have heard nothing but fantastic testimonies from students, faculty, and staff! I am excited to introduce some more key members of the team and catch you up to date on academics.

If you were unable to attend Orientation Weekend, we have provided a link to the recorded video here: 2021-2022 Parent Orientation Small size.mp4 (vimeo.com)
As always, please let me know if I can serve you or your student in any way.


Academics
Freshmen 
This week, our freshmen students will be studying Systematic Theology with Dr. Tom Davis. Dr. Davis is a distinguished professor and has taught at Word of Life for the past 40 years.
The freshman class will also take Genesis 1-11 this week with Professor Mark Strout. Mr. Strout serves as the Executive Dean of the Florida campus of Word of Life Bible Institute.
Sophomores
Dr. Corey Abney will join us to instruct our sophomore students on the books of Esther & Ruth. Dr. Abney has served as the lead pastor of Florence Baptist Church in Northern Kentucky since 2012. He also serves on the Board of Trustees at Gateway Seminary in California, on the Executive Board of the Kentucky Baptist Convention, and as President of the Kentucky Baptist Convention Pastors' Conference.
We take academics at the Bible Institute seriously, and we strive to see all our students succeed. If you believe your student needs some assistance, encourage them to consider one of the following:
One-on-one tutoring
Study intensives (group tutoring)
Casual tutoring (students helping each other)
Academic advising by the academic team
Additional time for test-taking


Key Staff Introductions: Academics Department
Todd
Academic Dean | tsteltz@wol.org
I am excited to serve your student as Academic Dean! Please feel free to contact me regarding academics here at the Bible Institute. Just a friendly reminder that we can discuss academic issues about your child only if they have filled out a FERPA form giving us permission to do so. Thank you for entrusting your child to us – we love them already!
Dan
Registrar | daskau@wol.org
I have the pleasure of serving as the Registrar at Word of Life Bible Institute. My main responsibility is serving our alumni as it relates to transferring to another school and transcripts, which can be ordered at wol.is/bitranscript. I also work extensively with our learning management system, Canvas. If you have questions regarding either of these areas, feel free to reach out! I would be happy to serve in any way I can.
Debbie
Assistant to the Academic Dean | debbiewallace@wol.org
I have the privilege of working in the area of grades and grading. We are blessed to have Canvas as part of our program here at the BI, and most, if not all, of the tests and quizzes that the students take are graded automatically through this system. Several of the assignments, though, need to be graded manually–and that's where our student graders, under the supervision of myself and the Academic Assistant, are of utmost importance. If a student has a question at all regarding their grade, my door is always open.
Jess
Academic Assistant | jwebel2@wol.org
I am blessed to serve the student body as the Academic Assistant. I work primarily in the areas of attendance, grading, and test make-up. Students can contact me with any questions or concerns about any of these areas, and I'd be happy to help them!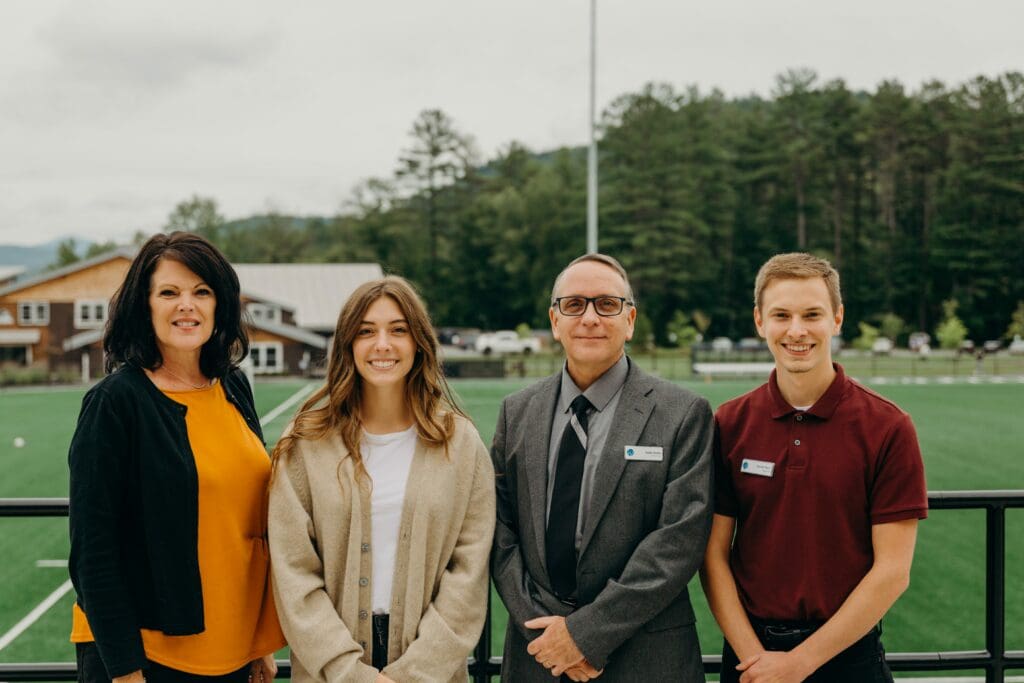 Please join us in praying for a successful fall semester! We know our students are grateful for your prayers, and our team is, as well. Please let us know if we can serve or pray for you in any way.