Moving Forward with the Gospel
The Huskies Athletics program provides training and opportunities for students to compete with excellence, share their faith, and glorify God through sports. As we move forward, we are excited to expand our reach and see more lives encounter the hope of Jesus. Your gift of any amount will help us impact the next generation through Huskies Athletics.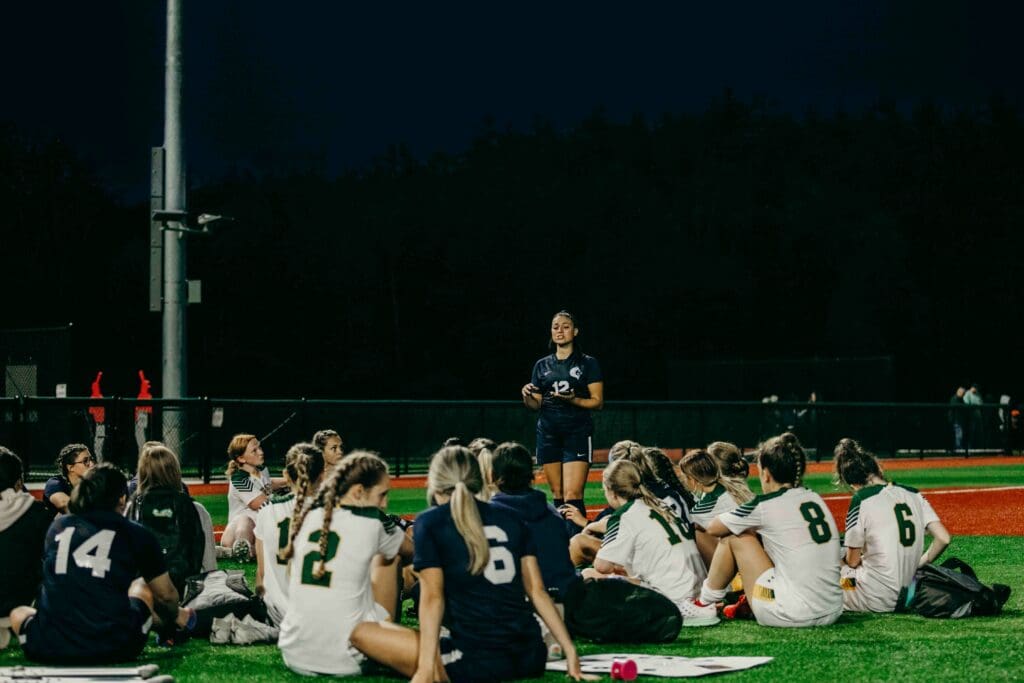 The Reach of Athletic Ministry
God is providing exciting opportunities to share the gospel through the avenue of sports. So far, in the 2023–2024 academic year:
students have been involved in athletics
people have trusted Christ through our athletic ministry

Our coaches emphasized that you can have multiple passions in life. We all had a passion for soccer but also for Jesus Christ. We used that passion to share the love of Christ with unsaved people.
Women's Soccer Team Member

Playing basketball for the Huskies was unlike my experience in high school. Although winning was a goal, we also had the goal to reach the other teams with the gospel. I had many opportunities to talk with players from the other teams about my relationship with God and how He can change their lives as He has done for me.
Men's Basketball Team Member
Even the Smallest Gift Can Make a Lifelong Difference!
Would you consider helping us move forward with the gospel?